C

osmos Restaurant has been serving the community for over 30 years.
Cosmos was founded by John and Elena Alexopoulos, and opened on April 1st of 1981. We have been serving our patrons our family's favorite time honored recipes ever since.
Thanks to the support of our community we have grown to a full service family restaurant, serving the finest breakfast, lunch, dinner, and desserts around. Whether it's Chicken and Dumplings or Cream Chipped Beef, Cosmos has you covered for whatever type of food that you're craving today. Also don't forget about us for your family functions or business lunches for your catering needs.
From our family to yours, we invite you to come dine with us — and thank you for your continued support!
All of Cosmos regular menu items can be ordered for take-out, including our delicious baked goods! And don't forget our signature soups, made fresh daily and available in family-sized portions.
print or download menu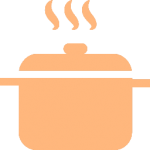 Cosmos Soup
Fresh, Homemade, Available by the Gallon
Vegetable · Chicken Noodle · Avgolemeno
$22
Cosmos Restaurant offers a full range of catering services. We'll help plan your special event with you! We can cater any of our breakfast, lunch, dinner or dessert menu items and deliver them to your event to save you time. Cosmos can also furnish the paper goods — even provide servers to help you delight your guests. Call Cosmos Restaurant today at (302) 994-0920 to request a quote and receive event planning advice.
Winter Hours
Sunday – Thursday ……… 6:30am – 9:00pm
Friday & Saturday  ……… 6:30am – 10:00pm

Summer Hours
Monday – Saturday   … 6:30am – 10:00pm
Sunday …………………… 6:30am – 9:00pm